Who we are and how we secure your privacy
Our website-address is: http://macrorom.com.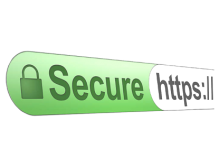 What personal information we collect and why we collect it
Reactions
When visitors leave comments on the site, we collect the data shown in the response form, the IP address of the visitor and the browser user agent to help detect spam.
An anonymous string, made on the basis of your email address (this is also called a hash) can be sent to the Gravatar service if you use it. The privacy policy page can be found here: https://automattic.com/privacy/. After your comment is approved, your profile photo will be publicly visible in the context of your response.
Media
If you are a registered user and upload images to the site, you should avoid uploading images containing EXIF GPS location data. Visitors to the website can download the images from the website and view the location data.
Contactforms
Cookies
When you leave a comment on our site, you can indicate whether your name, your e-mail address and website may be stored in a cookie. We do this for your convenience so that you do not need to re-enter this information for a new response. These cookies are valid for one year.
If you have an account and you log in to this site, we store a temporary cookie to determine whether your browser accepts cookies. This cookie does not contain any personal information and will be deleted as soon as you close your browser.
Once you log in, we will save some cookies in connection with your login information and screen display options. Login cookies are valid for 2 days and cookies for screen display options 1 year. If you select "Remember me", your login will be saved for 2 weeks. Once you log out of your account, login cookies are removed.
When you change or publish a message, an additional cookie is saved by your browser. This cookie does not contain any personal data and only contains the post ID of the article that you have edited. This cookie expires after a day.
Embedded content from other websites
Messages on this site may contain embedded content (for example, videos, images, messages, etc.). Embedded content from other websites behaves exactly the same as if the visitor had visited this other website.
These websites may collect data about you, use cookies, embed third party tracking and monitor your interaction with this embedded content, including the interaction with embedded content if you have an account and are logged into that website.
Analytics
With whom we share your data
How long we save your data
When you leave a comment, that reaction and the metadata of that reaction are kept forever. In this way we can automatically recognize and approve follow-up reactions instead of moderating them.
For users who registered on our website (if applicable), we also store personal information in their user profile. All users can view, change or delete their personal information at any time (the username can not be changed). Website administrators can also view and change this information.
What rights you have about your data
If you have an account on this site or you have left comments, you can request an export file of your personal data that we have from you, including all details that you have provided us. You can also request that we delete all personal information we have about you. This does not contain any data that we are required to keep for administrative, legal or security purposes.
Where we send your data to
Responses from visitors can be guided through an automated spam detection service.
Your contact information
Additional information
Logging in and working with the systems of Macrorom ICT services is only possible within a secure environment. This so-called HTTPS security is used worldwide by banks, governments and other security services. Your data is encrypted using SSL (Secure Socket Layer), the international standard for secure data exchange. This security guarantees that the data you enter during transport, from your PC to our server and vice versa, are not visible to third parties. In addition, other security measures and firewalls ensure that your data is protected against electronic intrusions from outside.
How we secure your data
To prevent technical problems, Macrorom makes ICT services back-up daily. You can also make a full export of almost all entered data at any time and store them on your own computer. With the specially available back-up facility in the software you can secure your administration at all times. You can download the offline module (WAMP) completely free of charge and install it on your computer.
Which data breach procedures we have implemented
Macrorom ICT services takes the security of your accounting environment very seriously. The online ERP / CRM software is screened every 24 hours by special antivirus programs. This means that a security scan is performed every day on all possible hacking methods. For example, access to privacy-sensitive information, links to dangerous websites, 'phishing' (internet fraud) and other online dangers is checked daily.